Game Will TEAR Communities ASUNDER!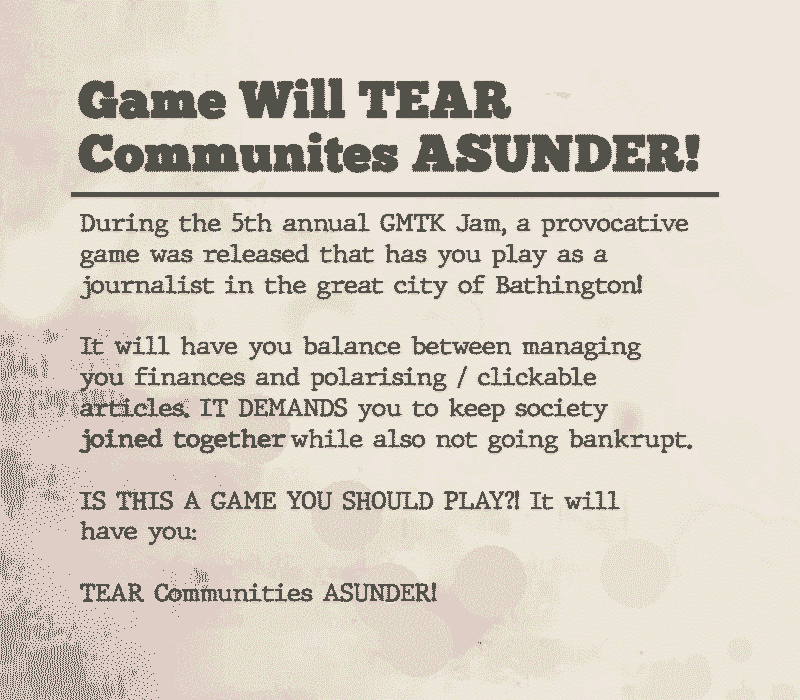 During the 5th annual GMTK Jam, a provocative game was released that has you play as a journalist in the great city of Bathington!

It will have you balance between managing you finances and polarising / clickable articles. IT DEMANDS you to keep society joined together while also not going bankrupt.
IS THIS A GAME YOU SHOULD PLAY?! It will have you:
TEAR Communities ASUNDER!

Some were confused on how to play, so I created a tutorial:
Install instructions
Windows: Run the exe
MacOS: Unzip and run
Linux: Run the .x86_64
HTML: Run in browser